Course meets the qualifications for 15.0 hours of continuing education credit for LMFT's, LCSW's, LPCC's and LEP's as required by the California Board of Behavioral Sciences.
 Whether you have been working with couples for 3 years or for 30 years, this training program can help strengthen your couples therapy skills so that you can confidently take powerful leadership in your sessions.
This unique training program offers a variety of powerful teachings to help shift your toughest couples.  Using video demonstrations, role plays and experiential exercises, this group gives you the platform to practice the tools first, implement them with your couples, return to get further guidance in the group, and learn from others' cases, too.
This will be a rich opportunity see your couples through the lens of the Developmental Model of Couples Therapy (Bader/Pearson of The Couples Institute)– a model designed to get the root, facilitating the satisfying, lasting growth that couples are truly seeking.
It doesn't matter whether you have been in practice for 3 or 30 years – this 10-Week Couples Therapy Training Program teaches you key concepts, tools and clinical interventions that create effective and real change.  Imagine feeling more confident as an effective leader in the room, knowing exactly how to structure your sessions for optimum success, and moving your couples forward with incisive assistance!
Each week offers a powerful lesson designed to get to the root of couples' struggles. And because we meet weekly, you will receive tools quickly. In addition, you will have first-dibs in my ongoing couples consultation group after this training ends, to continue getting support with applying these tools and more in your sessions. Say goodbye to not knowing what to do in your sessions!
Attending the weekly sessions live is ideal so that you can be an active participant and ask questions for optimal learning.  But if you need to miss a training, you will receive the recording!
15 CE available to LMFTs, LCSWs, LPCCs and LEPs as required by the California Board of Behavioral Sciences, CAMFT CE Provider Approval #65866. These 15 CEs are available for an additional $10.
~~~~~~~~~~~~~~~~~~~~~~~~~~~~~~~~~~~~~~~~~~~~~~~~~~~~~~~~~~~~~~
Graduate school does not prepare us to confidently lead couples through their toughest challenges. This 10-week training delivers tried-and-true tools and interventions that you can implement in your practice right away.
Through teaching, group discussion, demonstrated techniques, case studies, small group experiential exercises, role plays / transcripts and video demonstrations, we will explore the following:
Week 1: Are you new to couples therapy, or a seasoned therapist and looking to expland your framework?  This week, you will learn the foundation of the Developmental Model, so that you can begin seeing your couples through this lens right away.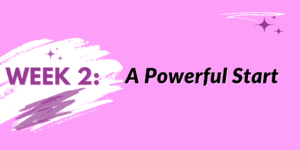 Week 2:  Want to learn how to get off to a powerful start with couples?  Discover what dialogues let couples know that you understand them, which massively improves phone consultation conversions.  Learn how to take leadership in your first session to start and maintain a trajectory of positive progress throughout treatment.  This week is all about techniques and methods to take charge in your sessions.
Week 3: Do you feel ineffective when couples blame each other for problems, and pull you in the middle to fix their partner?  In these cases, reflective listening as an intervention doesn't work. This week you will learn how to skillfully guide couples away from blame, criticism, hostility, regressive behaviors and resentment, and toward self-accountability.
Week 4: Do you feel lost when in the presence of passive or avoidant couples, when there is confusion about goals or not doing the homework? You will learn about confrontation and discover how to shift the work to the couple, with targeted inverventions where couples need it the most.
Week 5: Have you had clients who avoid vulnerability, freeze up in converations or strive keep peace at all costs to the detriment of their relationship?  These are just some of the patterns that can be understood via the Enneagram system.  This week you will learn the foundation of this powerful system, so that you can begin seeing your clients through this lens.
Week 6: Do you feel frustrated when couples talk over and interupt eachother?  Just taking turns speaking and using I-messages alone does not get to the root of these communication problems. Learn a powerful, structured format designed to be an assessment tool, and intervention as well as managing reactivity.
Week 7: Incorporating essential guidelines to ensure success, we will expand upon our session from last week as well as adding components of effective negotiation and conflict-resolution. We will also add small-group role plays to sharpen your skills in a supportive environment.
Week 8: Do you sense "undercurrents" happening with couples communication that you can't quite articulate?  That's because instead of reacting to the here and now, couples communicate from different 'ego states. And when these ego states are crossed, conflict happens. Learn the fascinating model of Transactional Analysis, what to look for in couples communication patterns, how to interupt them and implement targeted interventions.
Week 9: Do you feel intimidated or lost with the many nuancies that come with navigating affairs? This week we will explore how to support couples through the crisis of an affair, what to assess for and specific ways both partners can work together to build trust. This is sure to be a rich discussion!
Week 10: Do you wonder what to do when your couples repeatedly "forget" the homework or aren't making progress, yet continue to show up to the sessions? Couples often have an inner conflict between making progress and regressive behaviors, which keeps them stuck. Learn a powerful technique based in Gestalt therapy, designed to provide powerful insights for both partners and yourself, as well as effective and fresh interventions.
…And much more!
Come and learn in a small group setting with other therapists who are committed to quality care through intelligent,
leading edge approaches, integrating developmental, differentiation and neuro-scientific theories of change & interpersonal growth with your toughest couples.
Includes:

Handouts and questionnaires for your practice
 Powerful assessments and interventions that you can use immediately with your couples
     10% off any additional trainings or workshops that I offer for the year 2023

    ***BONUS***: If you register before March 21st, receive a private complimentary 50 minute case consultation with Michelle on your toughest couples!
The best thing about this training opportunity is that it demands very little of your time,  is cost-effective, yet has the power to transform your work with couples forever. 
I look forward to working together and supporting your effectiveness as a couples therapist!
Register now below:
~~~~~~~~~~~~~~~~~~~~~~~~~~~~~~~~~~~~~~~~~~~~~~~~~~~~~~~~~~~~~~
REGISTRATION:
Date: Wednesdays for 10 weeks beginning April 12th, 2023
Time: 11 AM – 12:30 PM
Location: Online over Zoom
Fee: Pay only $77 weekly, or save 10% by paying $697
Register Now:
Cancellation Policy:  The registration is non-refundable, but able to forward to future trainings.
ABOUT THE INSTRUCTOR: Michelle Joy, M.A., MFT has been affiliated with The Couples Institute in Menlo Park, CA, since 2002.   A graduate in The Developmental Model of Couples Therapy – Advanced Level, Michelle is a go-to person on the Couples Institute staff for professional trainings. In addition to teaching advanced classes as well as providing consultations and trainings to therapists, Michelle has been a local and national speaker for several professional associations, including PESI.com  and CAMFT, on how to help more couples using the Developmental Model.  She also gets invited to teach expert classes in Dr. Ellyn Bader's online course that reaches therapists all over the world. Michelle holds a private practice with mostly couples, as well as offers communication workshops to couples
What past attendees are saying:
"Michelle is a vibrant, compassionate and very knowledgeable therapist. In addition to her many years of experience, she offers couples and individuals so many opportunities to grow stronger, happier, and more authentically themselves."   ~Gail Gabriel, MFT, Walnut Creek, CA
"Michelle is a highly skilled teacher. Her style is clear, informative and well paced. I particularly like the way she models excellent communication skills by encouraging audience participation. On many occasions I have heard other couples therapists attribute their confidence in teaching this process to the clarity and detail of Michelle's trainings."    ~Nancy St. John, Marriage & Relationship Counselor, Ireland
"I am a much better and more capable couples therapist as a result of your great teaching. I had a good overview when I started, but not a sense of exactly how to put it all into practice. Michelle was great at giving all of us the deeper level knowledge and skill development to practice the model well."  ~ Richard Litvak, Santa Cruz, CA
CE INFORMATION:
Michelle Joy, MFT (Provider #65866) is approved by the California association of marriage and family therapists to sponsor continuing education for LMFT's, LCSW's, LPCC's and LEP's. Michelle Joy, MFT maintains responsibility for the program and all its content.
Target Audience: This course is designed for mental health professionals who would like to learn the Enneagram and how to implement the system in the therapeutic process

Cost: $77 weekly or save 10% with $697 upfront

Registration fee is nonrefundable, but you may forward to a future workshop.

Accommodations: To request accommodations for special needs, please email the Program Administrator at [email protected]

Grievances: To obtain the grievance policy or report a grievance please email [email protected] or call 650-485-1504

Certificates: Course Completion certificates will be awarded at the end of the course in exchange for a completed evaluation form and possibly a post test.

Course meets the qualifications for 15 hours of continuing education credit for LMFT's, LCSW's, LPCC's and LEP's as required by the California Board of Behavioral Sciences.