Next workshop: June 3, 2022 
–Join us from anywhere in the world!–
---
Couples Therapy & The Enneagram Workshop
***Whether you are newer to the Enneagram or have been an avid student for decades, you will learn how to use the Enneagram system with developmental methods to effectively help your couples***
Join leading expert Michelle Joy, MFT for an interactive and educational workshop designed to take your knowledge of The Enneagram to a deeper level in your work with couples. This unique and powerful workshop combines developmental based methods with the Enneagram to help couples transform their relationship in areas they didn't think was possible.
Each Enneagram type leads the couple to do a "dance" together, causing them to get stuck repeating the same habits over and over. When you have a map of understanding in front of you, you can guide your couples down the path of growth, one that they are not able to see themselves.
Different interventions work for different people, and integrating the Enneagram system into your couples' work is a powerful way to discern what interventions to use. When you know someone's Enneagram type, you can be about 75% faster at revealing blind spots and appropriate course of action. It establishes rapport more quickly, and lets your couples know that you understand them.
Via teaching, videos, handouts, case studies, and small & large group discussion, you will: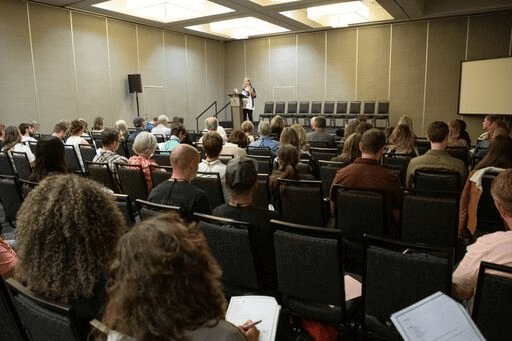 –Discover the prominent defense mechanisms used by each Enneagram type, and ways to navigate them in therapy
–Understand how each Enneagram type's strategy colors and influences the type of growth needed for each individual, and how to guide each person out of their blind spots.
–Explore barriers that each type brings to conflict resolution and emotional intimacy, and powerful developmental methods to help the couple grow and develop.
–Learn proven exercises to help couples connect, improve communication, & facilitate rapid conflict resolution.
–Learn how to effectively change deeply engrained communication patterns.
— Understand how each type tries to get their needs met within the relationship, unwittingly creating communication traps they are trying to avoid, and what to help them do instead.
Prerequisite: 
Please have at least a basic understanding of the Enneagram.  You may listen to my downloadable audio here.
DETAILS: 
Date:  Friday, June 3, 2022
Time: 9 AM to 5:00 PM PST
Location: Zoom (join from anywhere in the world)
Cost: $197
———————————————————————————————–
REGISTRATION:
Email $197 to Paypal email address: BayAreaEnneagram@Gmail.com
–Or complete registration form below:
---
THE INSTRUCTOR:
Michelle Joy, MFT is a licensed marriage family therapist and a certified Enneagram Teacher.  A pioneer and leading expert in combining the Enneagram with couples therapy, Michelle offers workshops and trainings for couples' therapists, workshops and 1:1 sessions for couples.