Next Workshop: March 22, 2024;
Join from anywhere in the world!
---
Couples Communication Workshop
Get Communication Skills to Overcome Stubborn Relationship Challenges
–taught online and in a private format–
Perhaps you have tried to prevent discussions from spiraling out of control with your partner, but only end up feeling hurt, misunderstood and frustrated. And worse yet, the conversation continues to be unresolved, only manifesting as disconnection, irritation, sarcasm, etc. Before you know it, a negative cycle develops between you and your partner and continues, with no end in sight.
Upcoming Dates:
Date: March 22, 2024
Time:  9 AM – 4:30 PM PST (with one hour off for lunch)
Location: Held virtually over Zoom
Cost:  $317 per couple
Includes: PDF Workbooks for 2, guided coaching optional during private communication exercises
SCROLL DOWN for answers to FAQ to understand the format of the day, as well as testimonials of the workshop.
Contact: [email protected] or 650-485-1504
"Terrific workshop!  I learned a lot about myself and my wife of over 25 years, and our dynamics.  The one-on-one portions with Michelle were truly magical and showed me how we could communicate meaningfully on a daily basis." ~C.M
Registration
Please provide your name, email address, as well as your partner's name.
[CANCELLATION POLICY: The payment is nonrefundable, but able to forward one time to a future date.]
About the Instructor: Michelle Wangler Joy, MFT, has been associated with The Couples Institute in Menlo Park, CA,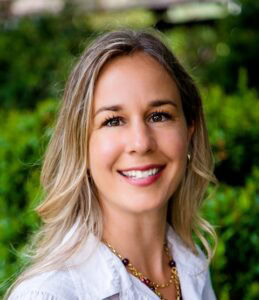 since 2002, and currently a therapist on staff. She trained with relationship experts Ellyn Bader, Ph.D and Peter Pearson, Ph.D to deliver state of the art tools for couples.  In addition to her private practice, Michelle is a go-to person on the Couples Institute staff for advanced training courses to therapists, and is a local and national speaker for professional associations on how to help more couples.  Michelle and her husband are owners of MarriagePrep101.com, and their relationship was featured on Good Morning America.
Q&A
Q- I feel reluctant to attend a group workshop – will we be forced to share or expose anything in front of other participants?
A- It's a workshop, not group therapy – so no one is ever put on the spot, exposed or otherwise asked to participate in any way.  You will learn cutting-edge exercises designed to dramatically improve the way you communicate, which are practiced just between the two of you privately.  
Q- What is the structure or format of the workshop?
A- It is a combination of teaching, and several exercises for you and your partner to practice together the concepts that you are learning. During these practice times, you and your partner will be placed into a private room in zoom. This will be your private space and no one will be able to hear or see you.
Q- Will we receive 1:1 help at any point?
A- During the private communication exercises with your partner, Michelle will drop in to offer guidance and insights to help keep you and your partner on track. She will not be able to be present with you throughout the entirety of the exercises. If you are looking for more consistent guidance throughout, you might instead consider attending a 1:1 intensive with her: https://michellejoymft.com/couples-therapy-intensives/
Q- Will all the challenges between us be resolved at this workshop?
A- The workshop teaches you a process for HOW to talk about your challenges together. Things like anger, blame, shutting down, criticisms, avoidance etc are what lead to unresolved issues.  The workshop process teaches couples how to respond differently and instead seek to understand each other – even and especially when they don't agree. Be prepared to feel uncomfortable.  The more willing you are to tolerate discomfort and try something different, the more you will benefit from our day together. When challenges have been happening for a while, it will require many more conversations following the workshop, and this process is designed to get you started.  
Q- How is the virtual workshop different from the in-person workshop?
A- You are getting the same content, same format and same practices as you would receive in person.  You will even be able to go into "private rooms" with your partner to practice what you are learning, while Michelle will be able to drop in and assist. We just won't have any coffee to offer you 🙂
Q- Are same-sex couples welcome?
A- Absolutely.
Q- Are couples who attend newlyweds or do they have long term marriages? 
A- Both! The tools and methods that this workshop teaches are applicable to you whether you are just dating, or have been married for 40 years. Regardless of how long you have been together, you will fit right in.
Q- What is included in the price?
A- The price of the workshop includes admission for 2, a workbook for each, resources and referrals, one-one coaching during the private exercises (optional),  and a subscription to our monthly newsletter.
Q- What if my partner or I am still feeling reluctant to attend?
A- Feel free to call Michelle to discuss how this workshop can be of help to you.  And — this workshop comes with a special guarantee:  If you attend and, for any reason, you believe the insights and skills cannot help your relationship, you may request a courteous and complete refund of the workshop.
Q- What is the cancellation policy?
A- The payment is nonrefundable, but transferable to a future workshop if needed.
More kind words from past attendees:
"My husband and I have attended years of couple's counseling, with very little progress.  After attending this Communication Workshop, we had a clear idea of what we were both contributing to the 'dance of anger' that was our pattern. We are continuing to use the workbook and the tools, and have seen a lot of imporovement in very little time. Thank you Michelle!" ~ Andrea E. Philadelphia, PA
"Today was exactly what we expected and very much met our needs!  Michelle was so reassuring and made us feel so comfortable.  It has only been one week since we attended the workshop, and my husband and I are already seeing the benefits from the workshop and the tools we learned.  The workshop was very beneficial and I definitely recommend it to all couples!" ~Lori Stouffer
"This was a great workshop and worth every penny.  We are coming away with useful and practical tools to implement in daily life, in a non-threatening format. I feel more heard and understood than I ever have before by my husband. Thank you! " ~ Claire Federico
"Today's curriculum was fantastic.  Michelle Joy is a wonderful instructor and I really enjoyed how she presented and discussed the topics. I highly recommend this workshop to many other couples that I know. Top notch and 2 thumbs up!" ~ Art Federico
"The Communication Workshop was absolutely wonderful and I am so happy that my husband and I were able to attend.  This will undoubtedly change your marriage in the most positive way! You will gain knowledge on how to grow and rebuild connection with your partner and break old patterns of ineffective communication.  I absolutely loved it!  Michelle is kind and clear in her teaching." ~Julie Taylor
"I was fairly apprehensive before we went to the workshop, because I don't like to share feelings in public, so it was a relief to find out that I wouldn't have to. The day was at times intense and at other times fun.  My partner and I explored some issues that have been dogging us for years and learned new ways of dealing with them. Michelle provided some very helpful insights into what gets in the way of us communicating with each other, as well as some tips for how to solve problems rationally, rather than allowing our reactivity to get in the way.  Highly recommend it to couples at any stage of a relationship!"  ~ Martha S.
"My husband and I found the Couples Communication Workshop to be terrific. Michelle is a great teacher and made us both feel very comfortable – it was wonderful to know that none of the couples would be asked to process or practice the exercises in front of the group. We not only felt good about the issue we processed and negotiated at the workshop, but also had an extremely wonderful outcome when we applied what we learned at home. Take the workshop! Even with a reluctant partner, we both got very much out of the day."
~Stacey S.
"As a result of attending the Couples Communication Workshop, we learned a lot about conflict resolution, and truly understanding each other.  We left the workshop with a positive view and outlook on our relationship.  Absolutely take the workshop!  It is worth your time."
~Mike K.
"Michelle's communication workshop provides a fundamental understanding about how we as humans respond emotionally to various situations. Coming to the class with an open mind allows you to learn about your significant other and about yourself in a one-on-one setting. Everyone can benefit from this class – whether you've been dating a few months or been married for many years. The class has helped me to understand my spouse's perspective on life and our relationship is improving continuously because of it. We have an excellent set of tools to fall back on when things get a little rough. Thank you Michelle!                                                                              ~Christina N.
Space is limited. Register now!
Serving couples for Couples Communication Class Workshop in Menlo Park, Redwood City, Atherton, Palo Alto, Burlingame, San Mateo, Belmont, San Carlos, Campbell, Los Altos, Mountain View, Sunnyvale, Portola Valley, San Jose, Hayward, Livermore, Walnut Creek, San Francisco